96 - Amy Liu, Tower 28 Beauty
This is a podcast episode titled, 96 - Amy Liu, Tower 28 Beauty. The summary for this episode is: <p>In Ep. 96 of Earned, Conor sits down with Amy Liu, founder and CEO of fast-growing clean beauty brand Tower 28. We dive into Tower 28's success both online and off, and Amy shares the past investments she's made that are now paying off. We hear why she believes you have to earn your reputation, and how investing in people and products have fueled much of the beauty brand's success. Next, we take a step back and learn why Amy was grateful to get laid off from Accenture in her early 20s, because it forced her to evaluate what she wanted to do. Her path led her to USC business school, and then into the beauty industry. After running marketing teams at Smashbox, Kate Somerville, and Josie Maran (where she grew sales 5x in three years), we learn why Amy decided to take time away from her career to focus on family, before going all in on her own brand, Tower 28 Beauty. Amy reveals why she's happy she waited to found her brand, before explaining why she created the Clean Beauty Summer School, a professional development program designed to accelerate small, BIPOC-owned clean beauty businesses. As we wrap up the show, we discuss Tower 28's thoughtful, personalized approach to building relationships with relevant creators, and Amy gives her take on where the influencer marketing landscape is headed next.&nbsp;</p><p><br></p><p>In this episode, you will learn:</p><ul><li>Why investing in people and high-quality products fueled much of Tower 28 Beauty's success</li><li>How Amy's unexpected career trajectory inspired her to launch her own brand</li><li>Tower 28's thoughtful, personalized approach to building relationships with creators</li></ul><p><br></p><p><strong>Resources:</strong></p><ul><li><a href="https://www.tower28beauty.com/" rel="noopener noreferrer" target="_blank">Tower 28 Beauty</a></li></ul><p><br></p><p><strong>Connect with the Guest(s):</strong></p><ul><li><a href="https://www.linkedin.com/in/amyhuangliu/" rel="noopener noreferrer" target="_blank">Amy Liu's LinkedIn</a></li></ul><p><br></p><p><strong>Connect with Conor Begley &amp; CreatorIQ:</strong></p><ul><li>Conor's LinkedIn -<a href="https://www.linkedin.com/in/conormbegley/" rel="noopener noreferrer" target="_blank"> @conormbegley</a></li><li>CreatorIQ LinkedIn -<a href="https://www.linkedin.com/company/creatoriq/" rel="noopener noreferrer" target="_blank"> @creatoriq</a></li></ul><p><br></p><p><strong>Follow us on social:</strong></p><ul><li>CreatorIQ YouTube -<a href="https://www.youtube.com/@TribeDynamics" rel="noopener noreferrer" target="_blank"> @TribeDynamics</a></li><li>CreatorIQ Instagram -<a href="https://www.instagram.com/creatoriq/" rel="noopener noreferrer" target="_blank"> @creatoriq</a></li><li>CreatorIQ TikTok -<a href="https://www.tiktok.com/@creator.iq" rel="noopener noreferrer" target="_blank"> @creator.iq</a></li><li>CreatorIQ Twitter -<a href="https://twitter.com/CreatorIQ" rel="noopener noreferrer" target="_blank"> @CreatorIQ</a></li></ul>
Host asks the speaker about their relationship journey and marriage.
07:40 MIN
Host asks the speaker about their role in mentorship and diversity in the beauty industry.
07:30 MIN
Amy Liu: I've been fostering these relationships with Sephora, with understanding what was going on for such a long time. But at the same time, I will say that I feel like I've had an easier time than some other people do because I've created community relationship and I've learned things along the way. I think the world changes so fast that you don't know what you don't know, but at least if you have relationships, you can ask people and you can understand. And ultimately I feel like if you're smart enough, there's a baseline, but really all of us are smart enough. It's just having the curiosity and the want to learn and then connecting the dots so that you can figure things out.
Speaker 2: Explore the minds and marketing strategies behind today's winning brands and businesses. Tap into the power of the Creator economy with Earned by CreatorIQ. Here's Connor Begley.
Conor Begley: Hi everyone. Welcome to Earned. Today I've got Amy Liu, the founder and CEO of Tower 28 on the show. Welcome to the show, Amy.
Amy Liu: Thank you so much for having me.
Conor Begley: And I must say, I was saying this before the call, but your numbers as a brand are super impressive. It must be fun to see the brand really come to life the way that it has over the last couple of years.
Amy Liu: Over the last couple of years. But I would say this year in particular has been an exceptional year. Our sales are roughly three times what they were last year.
Conor Begley: Wow, okay. That lines up. We're seeing your EMV up about 100% year over year, which is really tough to do. Well, let's talk about that for a minute then. So I'm a big believer that the results that you're seeing today are really the result of work you did call it two years ago, three years ago, rather than what you did last quarter. So if you were to think about the decisions that you are making two to three years ago that led to that success today, what would be some of those decisions?
Amy Liu: One thing I really believe in is I think you really earn your reputation, and I really believe in investing in relationships. So whether we're talking about Sephora and our relationship with them, which we have an exclusive partnership with Sephora, we're in every Sephora, US and Canada. And I think being in an exclusive partnership with them has been really good for us and for them, I hope. And so I think whether it's that or it's the influencer community that we're talking about for my team, frankly, I think it's really just investing in people. People, and I would also say products. So at the end of the day, at a very base level, I came into this with experience from a corporate side, but I am not in any way an influencer. I don't have platform of influence. Even now, I would say I almost never post personally. I don't really show up a lot in our current content. And so that was never really part of our positioning in that way. So for us it's really like we just have to make really good products. I believe very deeply that you have to earn people's money and their trust and people vote with their wallets. And so from the very beginning I was like, " We have to have good products." Not that anybody else wants to have bad products, but I think early on people said to me things like, " Oh, product, you just need it to be like 70%, the rest of it's marketing." And nothing irks me more than when specifically product developers tell me that because I'm like, I want it to be amazing. I feel like I've invested ahead in certain ways and in other ways I probably need to start investing more.
Conor Begley: What are the other ways you need to start investing more?
Amy Liu: Frankly, we haven't done much in the way of paid influencer. So I also really believe that people deserve to be paid when they're doing work. So the only thing, we have paid people, but for specific UGC, if we're trying to use it to put it on our P page, but we have not done influencer deals or things like that. We've paid a celebrity makeup artist, we'll pay to do shade development, those types of things. But we certainly don't have an ongoing program. I've asked you so many times, we haven't had a person in that seat that really could just do the whole suite of things. And so now we just hired someone hoping we're able to start leaning into it a little more.
Conor Begley: So what has the program looked like up until this point then, if it hasn't been on the paid side?
Amy Liu: I think the technical term is, what, spray and pray. Is that what they call it? With the help of tribes, so that we're trying to do it a little more strategically, I think we are trying to make really great products, offer them to people who show an interest in them and basically be in the game of being nice, which is whether we're restocking, we're engaging with them, we're taking them to lunch, or we're just being nice, but doing it hopefully really authentically. I think like anything else, I don't continue relationships with people unless I really feel like we have an affinity towards each other.
Conor Begley: So one of the things that you mentioned I think is really important. You said a few times in terms of product quality and having really good products. I think the best way I've heard that described was by Ian Rogers. So he was the chief digital officer at LVMH. Prior to that he was the CTO at Beats when they sold for billion dollars. He called it the hyper- efficiency of quality. This idea of the hyper- efficiency of quality is basically if you have something that's really, really good today, the likelihood that grows has increased because there's more access to information, there's more people to talk about it. And I think if you were to look back, say 20, 30 years, if you were a brand, you had a lot of paid media budget. You had retail distribution, you could actually generate a lot of revenue with a fairly mediocre product. And I think today because there is so many more brands, there's so many more products and there's so much more access information-
Amy Liu: So much more noise.
Conor Begley: Yeah, the quality of that product ends up mattering a lot more in terms of how it performs overall.
Amy Liu: 100%. And I just think that customers have all of the power. There are so many choices that they get to make. So I really do think you have to earn that trust.
Conor Begley: Well, let's get into influencers more later. I do want people to get to know you. I think that a big part of why I do these is I think for a lot of people, they look at where you've gotten to and they say, " Oh, I want to get there. That's something that I aspire to do." Taking a step back in your career, let's go way back. You're 23, you're laid off from Accenture during the 2000 crisis when a lot of people were getting laid off, I'd love to know what that period of time was like in your life and then if it did, how that shaped your approach to maybe life, career, et cetera.
Amy Liu: I actually consider that such a gift, even though at that time I am sure it felt really hard. So I think I had a really linear trajectory from a very early on time because my parents are immigrants. They immigrated from Taiwan. Education was very important to them. Going to college was never a question. It was more of a, which one? And then it was like after college, then you get the best job you can. For me, it happened to be Accenture, which was one of the big five consulting firms, and I think I had a lot of my identity wrapped in this trajectory that I was on. And so when I got laid off, it threw me into a little bit of a tailspin, but then also made me think, what do I actually want to do with my life? And I wasn't sure. I literally went to business school. So I went to USC for business school, and the intention was to figure out what I wanted to do because I worked at Accenture, but I didn't actually love the work. Honestly, I was doing computer programming. I was a process systems analyst, so I was doing integration of basically ERP type things and it was not really what I wanted to do. And I started reading all those books like, what should I do with my life? And what color is your parachute? I don't know if you ever read any of those things, but I was like, what do I really want to do? I want to do something that I could see myself in so I could understand the customer. I really loved reading magazines. I was kind of a girly girl and I started thinking about beauty. And so I'm actually really grateful for that because I think so much of life, it has a momentum to it. So I was doing well at Accenture. The reason I was laid off was because it was 2000. There was so much what's going on with all of this. And so I could imagine how if you get into something, even if you don't like it that much, but the world is telling you you're good at it, you just keep going. And for me, I was really glad that I had that forced break where I had to switch gears. And I've worked in beauty ever since then. So that was 20 years ago, and I'm really grateful for that transition.
Conor Begley: It's funny that you say that because when I was graduating college, it was 2009, it was right after the great financial crisis. I was graduating with a degree in finance and economics and whatever, and probably would've gone that route, but it was just like nobody was hiring at that time. 2009, nobody in those industries was hiring. And so I ended up getting a few job offers, but one of the things I took that I definitely wouldn't have taken, I took an internship at a startup company. I was like, I'll go work there for a month or two until I go take this other job. I was going to go work in Wells Fargo's finance division, whatever, and then ended up working there and was like, " Oh, this is really cool." It's a startup, it's growing really fast. It's really exciting. And ended up taking that career path, and it probably wouldn't have happened without the recession, which felt like a really bad thing at the time. And ultimately I would've probably not ended up starting a company. And so really interesting. I never thought about it that way.
Amy Liu: I think there's these weird defining moments in life where you can go left or, and you can either see it as a negative thing sometimes. So I've quit my job before, I have done things in my career, which in hindsight, it all makes sense, but at the time, it feels really hard and stressful. You don't know what's going to happen.
Conor Begley: You don't have a thing on the other side. I'm curious, I know another moment in time for you with that was deciding you to take some time off. So you've got three kids and you decided to take some time off, which I think is a very stressful decision as a working mom. You don't want to leave your career behind, you don't want to leave all the progress you've made behind.
Amy Liu: No, I'm actually so glad you're asking me about this. It's something I feel like people should talk about more. It's really hard to be a working mom, especially when you're in... So just to pull it back to that moment, I was the head of marketing at Josie Marin at the time, and in the three years that I worked there, I was the first executive on the team, the first VP, and we had gone from$ 9 million to$ 50 million over the course of three years, so to say, it was busy... It actually gave me a lot of confidence in the sense where I was like, wait. I was so close to it that I was like, wait, maybe I can do this myself, which is a different part of it, but it was also so busy. And at that same time, I had two small children, and I think to have small children, to be in a dual income family, and it's hard. It's expensive. One, childcare is not cheap. And then to be working, coming home, I would put the kids down and then I would work again. And that was just my routine. And on top of that, I just found myself really unhappy. And so the truth is I was unhappy, but I didn't tell my husband about it because when you're really unhappy, sometimes you're so busy, you just keep going. And then at some point, I just told him, and I actually really am so grateful to him because I think this is the greatest gift he's ever given me. He said, " Why don't you quit?" And I was like, " What do you mean? I don't have another job. I can quit." And he was like, " No, why? The whole reason we've saved money," and he's a really frugal guy, and by the way, he is now my CFO, so it's good that he's frugal, but he was like, " Why don't you just quit and figure it out? Let's just reset." And I didn't waste any time. I literally walked in the next day, put in my notice, and at the time, it seems almost silly to say quitting a job is scary, but it was the scariest thing I ever done because I was really career focused and I had invested so much in my career, and it was part of my identity. And specifically beauty was this thing that only thing I had ever done, and I was really afraid that I wouldn't be able to get back in. And so if I could give anybody advice that happens to be listening to this and wants to do the same thing, I would say the thing that I did that was helpful is I kept my toe in the water, so I didn't just leave the industry. I kept consulting and I worked for, I don't know, Lime Crime, inaudible, Jouer. I worked for these other brands in different capacities so I could at least stay smart. I could be part of it still. I knew what was going on. I knew I always wanted to get back into... When my younger daughter started preschool, I was like, I have always wanted to go back to work, and that's when I started Tower 28. But during that time, I wish I would've just enjoyed it more. If somebody had told me then that this was going to happen, I would've really enjoyed that time, but I feel like I wasted so much energy being worried about what was going to come next and would I be able to do it, that-
Conor Begley: It's one of the great challenges in life. Some of that worry, some of that stress is why you were successful. That's the double- edged sword there, if you take away that edge, would you have even made it? I don't know. It's hard to know.
Amy Liu: I had something to prove too. You know what I mean? There's a part of it where... And by the way, part of the reason I went to business school was because I had always wanted to do my own thing. The reason I went to go work for other founders was because I wanted to learn on someone else's dime. I wanted to see how the sausage was made and get a closer look at it, and then all of a sudden, I was 39, turning 40 when I raised money to start Tower 28. And I remember it was right before I was 40 because my friend, my lead investor was like, " You are not getting any younger," because I just invited him to my 40th birthday party. And he was like, " You're really not getting any younger. If you don't do it now, you'll just never." And I was like, " Oh shit, he's right." Also to say though that... And I feel like I'm older compared to a lot of founders that I know, but I don't in any way regret doing it when I did it. I'm so happy. I feel like I've been really fortunate. I've had the chance to work for other people, learn on someone else's dime, and even taking that time out. It's not like I did it and I didn't get to also have my family. I was able to have those years raising my children, being really close to them, working part- time in a totally different capacity, and now I get to do this. Where I'm friends with some founders who will say, " I'm just freezing my eggs because I'm so focused right now, and I'll do it later." And I'm like, " Okay, or you can do it all now. You'll be okay."
Conor Begley: It can be done. Yeah, I think taking those breaks, I'm a huge advocate of them as well. I took seven months off after my last company I was at, just to travel with my girlfriend at the time, who's now my wife, and that ended up leading to starting Tribe was the things that we learned during that part of the journey. And my father- in- law is also a big advocate of that. He's taken three or four, 6 to 12 month breaks over the period of time, spends a lot of time with family, part- time consulting. It's great.
Amy Liu: Yeah, I think it can be scary, but I think it's so healthy at the same time, especially if you're... I'm a fairly hardworking person too. It's hard for me to do things a little bit, and so I think I'm the type of person who it's hard to just coast, so I'd rather just do anything a little bit more clearly.
Conor Begley: If you could go back, would you have started a brand earlier?
Amy Liu: It's hard to rewrite history because people all the time say things to me like, " Oh, it's like an overnight success." And I'm like, I don't feel like it's an overnight success. I've been working in this industry for 20 years. I've been fostering these relationships with Sephora, with understanding what was going on for such a long time. But at the same time, I will say that I feel like I've had an easier time than some other people do because I've created community relationship and I've learned things along the way. I think the world changes so fast that you don't know what you don't know, but at least if you have relationships, you can ask people and you can understand. And ultimately I feel like if you're smart enough, there's a baseline, but really all of us are smart enough. It's just having the curiosity and the want to learn and then connecting the dots so that you can figure things out. I think that's a huge part of it, but I don't regret doing it. I feel like specifically in our society, we make it so sexy and glamorized to have success at a really young age when I see people are like, 30 under 30. To me, I'm glad it happened when it did because I feel like having been a manager made me a better boss today. I feel like I understand what it's like to work for a founder. And I'm not saying I'm not a little crazy, I think all founders are a little crazy, but I'd like to think I'm just slightly less crazy.
Conor Begley: I'll tell you, we had a lot of crazy early on, we were rethinking a lot of things that did not need to be rethought. We're rethinking like forecast, we don't believe in forecasting. Our other board member who's a CFO was like, " What do you mean?" " Warren Buffet says forecasts don't matter and that nobody knows what they're doing and so we're not going to do it." He's like, " Okay, interesting." It's like, oh, that's a decision you make when you're 26, not 36.
Amy Liu: And to your point, it's like part of that is the benefit I've had is I've seen things go wrong. So I think I've had a little bit more... The stress of it all, I think is mildly more manageable because I can level set how big of a deal it is.
Conor Begley: Totally. When we started the company I was 24, and I look at 24 year olds now. I'm like, " You should not start a company," and I don't think I'm a special flower. I think that we learned a lot of things the hard way. I like to say that we were successful due to effort, not intelligence.
Amy Liu: I always say I think people should learn on someone else's dime first.
Conor Begley: Yeah, that's great. We did it for a couple of years, not long enough I think.
Amy Liu: You've had a great outcome, so I don't know that you would rewrite history. There's no right or wrong to it.
Conor Begley: Yeah, 100%. So one of the other things I've thought a lot about just this is more like a personal question. I've done a lot of guest lecturing and whatever at universities. I know you did a bit of teaching, so you were teaching at inaudible for a while, like six years. What made you decide to do that? And then I know separately you run this beauty school program for up and coming founders, which like you said, you've got kids, you got your current company, you got a lot going on, so it feels like that's not something that drives direct benefit to you. So I'm curious what motivated you to do that as well?
Amy Liu: So there is the altruistic part of it, which I very much believe in, which is I really do think that if I can help other people on their journey, whether it is through learning from my mistakes and specifically like you mentioned, Clean Beauty summer school, that is very close to me because I think growing up in the industry, I just didn't see myself, whether you're talking about within the actual corporate structure, seeing people in leadership that were one, women, especially back then and two, people of color, I didn't see it. But then even in the images of aspiration that were reflected from this industry, I didn't see myself. So at a young age growing up in LA, I just didn't feel like I was in the heart of entertainment and all these types of things, and I just didn't see myself in it. And I feel like that does something to you where you just don't feel like you are not the ideal, you're not the aspiration. And I think that the way that that changes is by putting people in the seats where they're actually picking the pictures that represent themselves and aspiration and what they see in the world. So the diversity part of it truly is important to me. I do think it's the way that this industry actually ends up evolving, and I am very truly aware of the fact that I was able to attend a four- year college. I went to business school. I've had good jobs and a lot of privilege that made that possible for me. And so I think if I can share that with other people and just provide the mentorship you would agree to, I'm sure, but beauty's a really small industry. And so I think it's hard to break into sometimes and certainly hard to access the information, although I would also argue that barrier entry's quite low today, but if we can help people get there faster or have more resources to it, I'm really happy to do it. The other side of it is, I don't know, it makes me feel good. I enjoy it. To teach a class, I think there's something about it that one really reinforces the information for yourself because you have to think through it and you have to be like, what is actually the most important thing here? And so I think you actually learn a lot through teaching. And then I also get to sit in on the classes of all the other people who teach. When you teach, Connor, I feel like I learn something every time. It's a selfish thing in some sense that I get a benefit from on a personal level. And then it's also just a reflection I think of my community. It's a nice way for me to continue to be in community with whether it is early founders, people like you, it, et cetera. So I don't know. I really enjoy it.
Conor Begley: Yeah, I think like you said earlier, in terms of these relationships and how much you value those relationships, I think that investing in other people and helping them be successful, particularly when you're in a position to do that effectively just creates... And especially when they have nothing to give back, there's no direct way to drive value. It's just really powerful. It's a really powerful thing to do, an important thing to do. And frankly does end up, I think in the long run, building that reputation you talked about and building that community of people that want to support you and you want to support them.
Amy Liu: The most fun part to me about doing what we do, and I know that you have a pretty broad network in beauty too, is having done it for this long, I think it's super fun that it's like the sorority of my adult life, to be honest with you.
Conor Begley: Totally.
Amy Liu: I feel like when I go to Sephora, I'm like, " Oh, I'm so happy for Diana from Crown Affair that she got an end cap or I'm so happy..." I can see it and I can celebrate it. But even on the other side of things, when we went into Sephora for the first time, it was because Avril who, she was the coordinator, the assistant merchant, a junior person when I was at Josie, and she had risen up the ranks and become the director. I think it's so fun to watch people grow up in the industry and do really well, and you're like, " That's so cool. Look at you." Carolyn inaudible was my e- comm merchant who's now the head of merchandising at Sephora. And you meet each other at different points and then you see each other do really well, and I think that's really fun.
Conor Begley: Now, it's funny, I feel like the beauty industry is much more communal than a lot of other industries for whatever reason. I don't know what that is, but it's much more collaborative even when you might be slightly better.
Amy Liu: I think it is now, I think back in the day it wasn't.
Conor Begley: Well, maybe this next generation is the one making it more communal. This is actually, I think, a really important topic. So this idea that teaching forces you to really distill down the learnings, I think is critical as well. For me, I started publishing whatever seven, eight months ago, and Twitter and LinkedIn, I was like, " I'm going to start sharing. We're in this business, we should also participate. We should do this." And it was a challenge at first. It was like, I know how to talk about this, but how do I visually convey that? How do I convey this in a written way, in a way that people are going to understand and for an audience that I can't go back and forth with? And it was just really powerful in terms of forcing me to put it on paper and to share it that way, share the learnings that I've had over the last whatever, 12 years. It's really cool in that way. That's a big part of the value of doing it. So let's talk about influencers for a second. That's the business that we're in, obviously, and you are killing it. So I mentioned the numbers earlier, but first half of the year, you're up 96% year over year. You are our number 67th ranked brand last year in that period, you're numbered 37 this year. You passed brands like Glossier, Revlon, like big players. A few question here, one, let's talk about at the beginning. So you talked about this a little bit earlier, but I know you started out like, " Hey, we're going to just send a box to 200 influencers." What were the earliest days of that program outside of the spray and pray? What were some of the specific things that you were doing to get it off the ground, if somebody's just starting?
Amy Liu: We definitely have gifted... I always think of these things like any other sales funnel. So you want to send products to people who you actually feel like might be interested in your products. So whether they're saying things because, so our products are designed for sensitive skin, made for all. We're the only beauty brand that is 100% compliant with the National Eczema Association. And so very early on, we were looking for signals of people who were saying that they had an issue that we could help solve with our SOS spray or whatever it was. And so I think there is a part of it where you have to do a certain amount of stocking, for lack of a better word, you want to give them a product that actually meets their needs. And then I think it's just telling them, so, " Hey, I noticed that you were having an issue with eczema. I would love to send you this product for you to try. It's made a huge difference for me. Can I get your mailing address?" I think that step of just being a little bit more personal, whether it is, I still really believe in writing a handwritten note.
Conor Begley: Totally.
Amy Liu: Which my team hates me for that too, but I'm also happy to write a lot of the notes. So I feel like at least I'm not a total hypocrite on it, but I think it's really important. Influencers, people get so much product today that there has to be a reason to open it. It has to be thoughtful. So I've always said, " I think other people can outspend us, but we can be thoughtful and we can be clever." Those are things that don't necessarily cost a lot of money to do. And I think the other thing we really do is I try to really think about the concentric circles of it. For instance, really early on, one of the girls on my team was like, " I would love for Patrick Ta to try our products." And I was like, " We could try, but who does Patrick Ta pay attention to?" And so then we gifted Carly Fisher because Carly Fisher used to assist him, and we know that. You know what I mean? And so we do little things like that. I had a founder not too long ago actually, who was like, " Can you just give me your list? Give me your list of however many people and addresses and to save me the time so that I can take your list and send them all this product." And I was like, " I could, but I don't actually think it's that valuable. I think what's valuable is you have to develop the credibility and the relationship with those people so that when they get that box, they're actually excited to open it." If you just blind send people one, I think it makes them kind of angry because they're like, " How did you get my address?" I wouldn't do it for privacy reasons for one, but even if I just gave people handles, I also don't think that that's that helpful because you need to be the one who's initiating that relationship. So yes, I think early on we did the thoughtful side of things where we really were like, well why would this person care about our products?
Conor Begley: Yeah, it's really fun for me when I hear people describe concepts that I've seen analytically, I've seen in the data. And then as an example of the Patrick Ta one. So people assume that it goes top down and it actually goes bottom up. Because what happens is every influencer has an Instagram feed that they go through, and when they see three or four of their friends talking about a brand, they go, " Maybe I should try that out." So the number for someone with over a million fans is about five or six people, six people in their network to talk about something before they'll talk about it on average. There's a bunch of stuff in there that you said that's like, yes, yes, yes.
Amy Liu: It's funny because early on people would say things like, " Everybody loves your products." And I knew actually we just attacked this one little circle, and all of you are friends with each other, and so you all think that we're really big, but it's only this one little corner in the internet. And by the way, I should have finished the conversation when I met Patrick At for the first time he was like, " Carly Fisher loves your products." And I was like, it worked.
Conor Begley: Totally, totally long- term relationships. Our data gets featured in CEW and Women's Wear and Business of Fashion and Forbes and all these different places, and it's like we built relationships with those teams over 10 years. It didn't happen over one quarter. And that's generally, if you look at the numbers, how influencer relationships evolve, it's like a multi- year process that occurs. And so it's not just about sending the products out. That's not really the point. If you had any predictions in terms of how you think that space will evolve, call it over the next three to five years, do you think it's going to be more of the same? Are you seeing anything in terms of the behavior and the relationships that's different? Talk about that.
Amy Liu: I think influencer will become even more important in the future. I think the fact that there is a strike going on and that content in general is just going to be less available to people, that they will have to look for content in different ways. But then I think it's also going to start to get more narrow in terms of the content that we view. It'll start just becoming more and more niche. But I do think that, if you even look at what happened in China, how many people are key opinion leaders? There just are so, so many of them, and we're all just trying to do the same thing. We're all trying to find people whose opinions we trust and we're trying to learn and we're trying to be entertained. So it's like whether you're able to get it from Netflix and Hulu, but if you can't do that anymore, then you're going to try to get it from social.
Conor Begley: I think being in the media business is a difficult proposition, and I think if you just monitor your own media conception habits, you'll see it. It's like for me, I used to watch SportsCenter and I went from SportsCenter to, okay, now I listen to podcasts. It's on the NFL because I really care about the NFL. To most recently, I now listen to a podcast that's about the Detroit Lions, which are my favorite team within the NFL. And so I've gone down this chain of specificity to more and more specific interests, and I think that's describing exactly what's happened with what you're talking about. Well, let's do one fun end of show question. So you wrote a letter to your younger self, which I recommend everybody read. I thought it was great. I really liked it. One of the lines you said in there that I thought was really fun was you said, basically stick it out that your husband very specifically said that he would never get married. So I'm curious, that's got to be your greatest sale of all time. What was your pitch? How did you talk him into it?
Amy Liu: So for context, my husband and I met when I was in college, and I dated for seven years before we got engaged, eight until we got married. And we've now been together for 23 years and married for 15. So nine months ago he started working for me, and today he's our CFO. So I'm a committed girl. We have three kids together, we have a dog right here, we're in it. And yes, in the beginning from the time I met him, he was like, " I'm just not ever going to get married. I don't even think I should date you because you're the kind of girl that seems like she wants to get married, and I'm not the kind of person who's going to do that, so we just shouldn't even date." I think initially I took it almost like as a challenge, and then I was like, " Wait, I think he's serious. I think he actually doesn't want to get married." And I always knew I wanted to have kids and I always knew I wanted to get married. And not to say that you can't do one without the other, but that was just not the image I had in my mind of the way this was going to go. And so in terms of if your question is how did I get him to change his mind? Is that your question?
Conor Begley: Was it just a battle of attrition? Was this you just eroded him over?
Amy Liu: Maybe you should ask him, but I think ultimately, I don't know that you can change someone's mind. I actually had to get to a place where I was like, he told me that he didn't want to do this, and I'm making a deliberate decision that if I continue down this path, I have to either be okay with it or not and I have to make a decision around it. And I will tell you, I'm sure it made me a very salty person. And he has said many times since then, " The best thing I ever did..." He's like, " You became so much nicer as soon as I proposed," because I was like... But I do think it teaches you, that experience taught me a little bit of the idea of patience a little too. And I feel like you know that this is something that you want to invest in it, which I think is actually a similar analogy to what's happened in my career. I think I really invested in my career, and so then when I got the chance to do this and to raise a little money and to start it, I think I had this groundswell of people who were rooting for me and this experience. And similarly with my personal relationship with my husband, I feel like we had done some of that work where we grew up together. And this part of our lives has been really beautiful because not to say we haven't had our own ups and downs, but I think the fact that we're able to work together, which is something I really never expected, that in and of itself I think is a pretty big testament to our relationship. Nevermind the three children, by the way.
Conor Begley: We have three kids. It is a lot.
Amy Liu: It is a lot. I think anytime you have shared responsibility with someone, it's hard. You have your own opinions about the way you want it to go. You have a co- founder. I don't have a co- founder. That seems hard.
Conor Begley: Yeah, it's a similar. It's a marriage in a different way. Especially if you really are in it for the long haul. We've been working together now, we've known each other for close to 20 years and we've been working together for 12.
Amy Liu: It's a marriage.
Conor Begley: I am super impressed with everything you've accomplished, especially as I started to dive into the research and really appreciate you taking out the time, wishing you continued success. You guys are going to keep killing it.
Amy Liu: Thanks Connor. And honestly, thanks for always participating in my being a thought partner, but also like the Clean Beauty Summer School. Every time I learn something.
Conor Begley: I'm glad to hear it.
Amy Liu: You've been super generous.
Conor Begley: I love it. I'm like you, I love that stuff. All right, bye Amy.
Amy Liu: Thanks.
Speaker 2: Be a friend. Tell a friend and subscribe. Earned by CreatorIQ. CreatorIQ is your all- in- one solution to grow, manage, scale, and measure your influencer marketing program ready to unlock the power of the creator economy? Get started with a demo today @ creatoriq. com.
DESCRIPTION
In Ep. 96 of Earned, Conor sits down with Amy Liu, founder and CEO of fast-growing clean beauty brand Tower 28. We dive into Tower 28's success both online and off, and Amy shares the past investments she's made that are now paying off. We hear why she believes you have to earn your reputation, and how investing in people and products have fueled much of the beauty brand's success. Next, we take a step back and learn why Amy was grateful to get laid off from Accenture in her early 20s, because it forced her to evaluate what she wanted to do. Her path led her to USC business school, and then into the beauty industry. After running marketing teams at Smashbox, Kate Somerville, and Josie Maran (where she grew sales 5x in three years), we learn why Amy decided to take time away from her career to focus on family, before going all in on her own brand, Tower 28 Beauty. Amy reveals why she's happy she waited to found her brand, before explaining why she created the Clean Beauty Summer School, a professional development program designed to accelerate small, BIPOC-owned clean beauty businesses. As we wrap up the show, we discuss Tower 28's thoughtful, personalized approach to building relationships with relevant creators, and Amy gives her take on where the influencer marketing landscape is headed next. 
In this episode, you will learn:
Why investing in people and high-quality products fueled much of Tower 28 Beauty's success
How Amy's unexpected career trajectory inspired her to launch her own brand
Tower 28's thoughtful, personalized approach to building relationships with creators
Resources:
Connect with the Guest(s):
Connect with Conor Begley & CreatorIQ:
Follow us on social:
Today's Host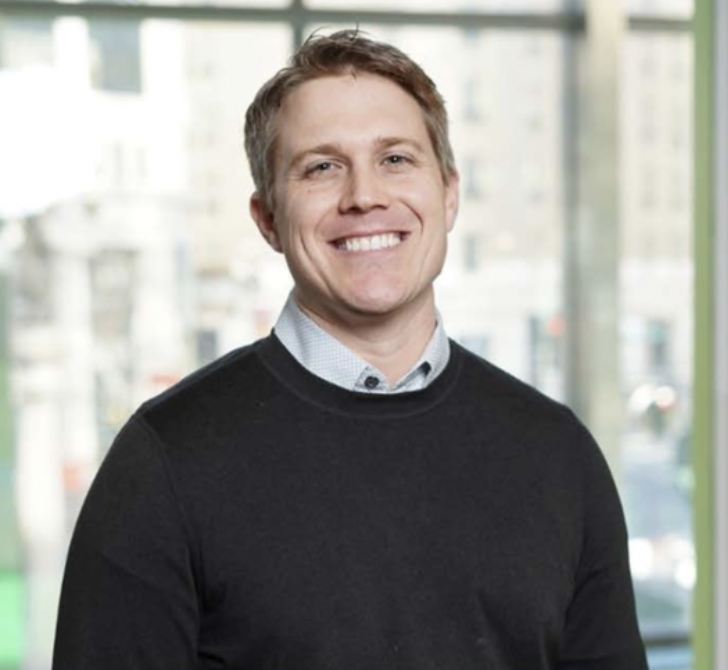 Conor Begley
|
Chief Strategy Officer at CreatorIQ & Co-founder of Tribe Dynamics
---
Today's Guests