89 - Danessa Myricks, Danessa Myricks Beauty
This is a podcast episode titled, 89 - Danessa Myricks, Danessa Myricks Beauty. The summary for this episode is: <p>In<strong> </strong>Ep. 89 of Earned, Conor sits down with the legendary Danessa Myricks, founder of the inclusive, "boundary-breaking" beauty brand Danessa Myricks Beauty. We jump in by discussing how Danessa became an "accidental makeup artist," and broke into the beauty industry by creating educational makeup DVDs. We learn how the success of those DVDs led Danessa to consult for other beauty brands, and even become Director of Product Innovation at Benefit Cosmetics. We then hear why she became more passionate about teaching makeup artists around the world at a time when education around beauty was not easily accessible. Danessa shares how her observations around the lack of representation for marginalized communities in the then-homogenous beauty landscape inspired her to "be the change she wanted to see," and led her to create her inclusive, eponymous beauty brand. We then discuss how Danessa built her community of over one million fans, and she explains how she cultivates connection through adding value wherever possible. Danessa shares why there is "so much power in our conversations about beauty" in bringing people together around the world. Finally, we discuss Danessa's ambitions for the future of the brand, and close the show by learning how "showing up consistently" and recognizing organic brand fans has skyrocketed the brand's success on social.</p><p><br></p><p>In this episode, you will learn:</p><ol><li>Why Danessa started her brand to help serve marginalized communities</li><li>How Danessa cultivated her large, yet close-knit community by adding value without cost</li><li>Why Danessa believes beauty can bring the world together</li></ol><p><br></p><p><strong>Resources:</strong></p><ul><li><a href="https://danessamyricksbeauty.com/" rel="noopener noreferrer" target="_blank">Danessa Myricks Beauty</a></li></ul><p><br></p><p><strong>Connect with the Guest(s):</strong></p><ul><li><a href="https://www.linkedin.com/in/danessa-myricks-16711a3a/" rel="noopener noreferrer" target="_blank">Danessa Myricks LinkedIn</a></li></ul><p><br></p><p><strong>Connect with Conor Begley &amp; CreatorIQ:</strong></p><ul><li>Conor's LinkedIn -<a href="https://www.linkedin.com/in/conormbegley/" rel="noopener noreferrer" target="_blank"> @conormbegley</a></li><li>CreatorIQ LinkedIn -<a href="https://www.linkedin.com/company/creatoriq/" rel="noopener noreferrer" target="_blank"> @creatoriq</a></li></ul><p><br></p><p><strong>Follow us on social:</strong></p><ul><li>CreatorIQ YouTube -<a href="https://www.youtube.com/@TribeDynamics" rel="noopener noreferrer" target="_blank"> @TribeDynamics</a></li><li>CreatorIQ Instagram -<a href="https://www.instagram.com/creatoriq/" rel="noopener noreferrer" target="_blank"> @creatoriq</a></li><li>CreatorIQ TikTok -<a href="https://www.tiktok.com/@creator.iq" rel="noopener noreferrer" target="_blank"> @creator.iq</a></li><li>CreatorIQ Twitter -<a href="https://twitter.com/CreatorIQ" rel="noopener noreferrer" target="_blank"> @CreatorIQ</a></li></ul>
Danessa Myricks: There's a responsibility to be the change you want to see. And so for me, when I think about what was missing for me in my journey just as a woman, my journey in beauty as a black woman, all of those feelings that I felt when I couldn't just do simple things like match my skin, when I could never see somebody who was a reflection of me, all those things, they resonate with you, they mean something. I think about all the conversations that I've had. I mean, I had the blessing to travel all around the world and really talk to people and hear their voices and hear what's meaningful to them. When you realize that there's a person, a real live person, at the other end of the things that you're making, I think it changes your perspective on how you create, how you communicate. Different things become important to you, just everything changes.
Conor Begley: Danessa is one of those people that's always smiling and it makes you smile. She founded her brand a little over 16 years ago, and it's currently on fire, doubling headcount year over year and being a top 50 brand in EMV. It'll be pretty clear why as you listen to the interview, remember, if you enjoy the show, be a friend, tell a friend. Thanks guys.
Speaker 3: Explore the minds and marketing strategies behind today's winning brands and businesses. Tap into the Power of the Creator Economy with Earned by Creator IQ. Here's Conor Begley.
Conor Begley: Hi everyone. Welcome to Earned. Today I've got Danessa Myricks on the show today. Welcome to the show, Danessa.
Danessa Myricks: Thank you for having me. I'm so excited.
Conor Begley: I know, and I feel like since we've gotten on, you've been smiling the whole time, so I can see why you've been successful. I mean, I'm serious. I remember when we sold our company, people were like, oh, I knew you were going to make it. I'm like, why? You're just so passionate and happy, and that's actually a pretty important attribute.
Danessa Myricks: Thank you so much. I appreciate you noticing.
Conor Begley: Let's hop right into it. So I was doing my research on you guys and it looks like you're on fire. So headcounts doubled over the last year. You're a top 50 brand that we track in EMV. From a makeup perspective, I'd love to just moment in time, what is going right, because you've been doing this for 16 years, so this growth has got to be really rapid in the scheme of the company.
Danessa Myricks: Yeah, it's funny because for me, we're doing exactly the same things that we've always done. We're just learning to do it better and maybe more people are just following along. I feel like we've continued to tell the same story. We just get better at telling it. I really do believe that there's a large community of people who just love what we're doing and love on me, and they're raising their voices. So I think it's not so much me, it's everybody else just really cheering for me and just wanting to see the brand successful. And as a result, we're growing a little more every day.
Conor Begley: And yeah. Did you ever think you'd have a million fans on Instagram? Is that something you thought you'd have five to 10 years ago?
Danessa Myricks: No, because I rarely get new friends because I'm trapped in a room. I'm such an introvert. And no, not at all. But it's a beautiful thing.
Conor Begley: It is one of the great ironies if you meet a lot of these people that build really big audiences online is, online, they seem very outgoing, but then interpersonally, they're actually quite either private or quite introverted.
Danessa Myricks: That's me.
Conor Begley: Well, I'm glad that we got you out of your shell and onto the show. So let's talk about the brand a little bit, right? So you founded it 16 years ago. I know the story, but could you tell people a little bit about the story? What's the story of the brand? How did you get here? I know that you were really passionate about education, really passionate about makeup artistry, but give us the two minutes on the brand.
Danessa Myricks: I started being somebody who didn't have a clue about makeup at all. I always tell people that I'm an accidental makeup artist and accidental photographer, an accidental brand owner. Literally, I kind of rolled into all of these spaces. I got started in beauty in the early two thousands. I started when I was 30, so I was already almost halfway through my life. So I lived a lot of life up until then. And for me during that timeframe, the landscape of beauty and just being an artist was so different. You really needed to have mentorship. Somebody needed to know you and talk about you because there was no social landscape whatsoever. It was about printing things out on paper, sliding things inside of books. So I think from the very beginning, I had to be super creative and literally, like I mentioned, I'm super introverted, so I wasn't the kind of person that's going to run out and try and meet people and ask to be an assistant. I was scared of everything that had to do with this industry, but I knew what I did know. I knew how to be very corporate. I knew how to be resourceful. I knew how to make a lot out of a little bit because I've always had just a little bit of everything, money, everything. So I think it was really just me journeying trying to find space, always. People didn't really get to know me as an artist until I started leaning into being of service and sneakily creating opportunities for myself. Because back in that day, somebody had to see your name in a magazine in order for them to think you were a good artist. So I found creative ways to get my name into magazines. I don't know if you remember, all of the black hair magazines, like Hype Hair, Sophisticate's Magazine. Well, Hype Hair was one that I reached out to and I was like, you don't have any beauty stories. I can write them, I will write them for free. I will do that. And I literally just kept leaning into offering services mostly for free to introduce my name to the world and you know how the world works. If they see your name somewhere like a magazine, there's an assumption that you're good. And so that's how it kind of happened for me. When people around me saw me doing makeup, they knew me as a corporate person. I worked at a publishing company. I produced photo shoots for a publishing company. I did sales. When they saw my name in a magazine, they were like, wait, what you do makeup and what? You're in a magazine, can you teach us? And that's literally how it started. I started doing these little classes, one person then five people, then 10 people, and it continued to grow. And I was like, wow, I can't do this anymore because then I would have to pay for space. I was just getting space for free in the studio. So I was like, what if I put it on video? And I started making DVDs. So people who know me from way back in the day know me from the series of DVDs, it would be two hours long and it was all step- by- step, how to do makeup. And back then there were no step- by- step guides to make up outside of books from the masters like Kevyn Aucoin and Sam Fine. So it kind of was a new space. And I would sell these DVDs online. I would go to trade shows, hair shows, because that's the only part of the industry I knew and sell these DVDs. And having a DVD is like having a book. It's a very expensive business card. And people think that you're great because somebody put you on video.
Conor Begley: I put myself on video.
Danessa Myricks: I started getting invited to teach at these trade shows, and the classes would be really big. It'll be like hundreds of people and me teaching makeup and selling these DVDs at the end. Well then the brands at the trade shows would see that I would have these huge classes and people were lining up to take these classes and people were enjoying learning about makeup from me. And so they made the assumption that I would probably know how to make makeup too. And people started to ask me to consult about making product. And I was like, okay. I was very much of the, say yes and figure it out later, mindset. That's pretty much been my entire life. So I said yes, and it led to a career in product development. And I consulted for a lot of brands, big and small drugstore, prestige. I worked as director of product innovation for Benefit Cosmetics, and I really kind of learned on the job. My entire journey in beauty was learning on the job. I was even bad at doing makeup when I started and was bad for a lot of people. I just happened to be a little bit better than the clients, literally-
Conor Begley: Do you watch your old videos and cringe just like, oh?
Danessa Myricks: Yeah, and I cringe and I'm like, who are these people selling them on Amazon, please stop. I'm constantly writing customer service. Make them stop. Yeah, it's been an interesting journey for me. I mean, I think for me it was just I always had a desire. I always had a passion to contribute more. And at first I didn't even know what that contribution would look like. The first opportunity I felt like I can contribute was in teaching, because for me, getting information when I first started as an artist was so hard because there wasn't any. And during that timeframe, the landscape for artists was very different. People were really protecting their jobs and their clients. And I would even go to photo shoots and they would put tape around their products, so you didn't know what they were using. And it was rightfully so because it was really hard to get work back then. You literally had to know someone. So I knew how I felt coming up in that time and how crippled I felt. I was so broke, and I'm a single mom too, I'm like, I just want to feed my kid. Somebody, please tell me what powder should I use and what brand should I use? And I was just like, you know what? If anybody's ever interested in knowing, I'm going to tell. I think people who know me from the very beginning know, ask me anything. I've loved educating. I know the difference it would've made for me, and it has made when people opened up and shared with me, and I really wanted to make that difference for other people. And so I really leaned into education a lot, and that was the first way that I thought I can create impact. But as I journeyed in doing beauty, as I got new clients, as I consulted, as I work with other brands, you get to see the other side of things and becomes very clear from the voices of your clients and from what you see happen behind the scene in beauty, that there are a lot of conversations that are missing, a lot of conversations that may not be taken as serious because they don't see them as productive in the landscape of beauty. I feel like there are a lot of people who are just being omitted from the conversation. Sometimes it didn't seem like people knew they existed. There are a lot of people who wear makeup that may not be women who may not be a soccer mom, and people wear makeup differently. Somebody may want to put stars on their face. And some people like wearing a smokey eye every day and there are people who playing with color and not afraid of texture. But as I worked with brands behind the scene, it seemed very homogenous and very much based on what happened before, what happened last year, what sold last year, what shade was hot. Let's make that same shade too. I just really saw that there was so much more opportunity and I had a voice and I was like, I have a responsibility to share it because I want to speak for the people who are unspoken for. And that's really where the brand began. I just started making things that I wanted to see myself. And I realized that other people wanted to see those things too. And as they told me more things they wanted to see, it just got me more inspired to make more things. And here we are.
Conor Begley: It feels like you're almost kind of an accidental entrepreneur. You're like, I don't know. I feel like I just have to. But now, I mean, you've been doing it for almost 20 years. It's like you are now full- time. And I think when I was doing my research, the thing that really stood out to me was how much education kind of ran through the lifeblood of the brand, how visible it was and how clear it was that you guys invest in that. And it's different. It's very unique and obviously it comes from your own personal passion around it, right?
Danessa Myricks: Yes.
Conor Begley: And I think that that pay it forward attitude, it pays right? Treating people well, and I think that's what I like the best about the internet is today, it's not about whether you have the biggest budget or whether you have all the research, right? If you build real connections, if you treat people well, if you try to create good products that help someone, you're going to win. It's so cool to see that.
Danessa Myricks: There's a responsibility to be the change you want to see. And so for me, when I think about what was missing for me in my journey just as a woman, my journey in beauty as a black woman, all of those feelings that I felt when I couldn't just do simple things like match my skin, right? When I could never see somebody who was a reflection of me, all those things, they resonate with you. They mean something. I think about all the conversations that I've had. I mean, I had the blessing to travel all around the world and really talk to people and hear their voices and hear what's meaningful to them. When you realize that there's a person, a real life person at the other end of the things that you're making, I think it changes your perspective on how you create, how you communicate. Different things become important to you. Just everything changes. I agree completely with what you're saying. It's like when you focus on the people and how people feel and you just put your energy into making people just feel good, feel like they're a part of things, feeling like they belong, you create a different kind of boomerang effect. And it's not like you're doing it for that purpose. You're doing it because that's how you want to feel. And by putting it out there, it just continues to come back around. Just a new way of thinking about beauty inaudible.
Conor Begley: 100 percent. And I think that's where a lot of brands go awry when you start to lose that founder's spirit and customers become a number in a spreadsheet and you lose that connection. Actually, I want to kind of dive in there for a second. So the reason I want to dive in there, I think you've built now one of the largest communities in the world. So you've got close to a million people. I think if we look at all your profiles together, well over a million people. And that's like a million people. That's like a lot of people that have said, I want to know what Danessa is doing. And you mentioned earlier, we actually were just doing the same things we were doing before. What are those things? What are the things that you've done that have helped you to build that community? And how do you think about that? If you had to distill them down to maybe two or three pillars or descriptions? How would you think about that?
Danessa Myricks: It's really about adding value. So we're education forward, which is adding value. So when you add value, people want to stay around, if you add value to their lives. And I'm always thinking about how can I add value? So education is one, and we're always trying to find new ways to offer education without a cost. We have a university where we just put tons of free education. It's not just from me, it's from people all around the world. I have these global events that happened a few times of the year. It's like 48 hours of free education from different perspectives, not just mine, different skin tones, different parts of the world.
Conor Begley: Cool.
Danessa Myricks: And we've really been able to create a community of people who love that, who love connecting with somebody who's on the other side of the planet over a color fix. I think it's just really cool. I focus on building community through mentorship too. We have our Angels Program, and it actually is a program that started through the pandemic where we were all alone and really sad. And I was like, okay, how can I bring a little bit of joy into not just my life, but just create some connection? I missed my people. I was somebody in 2019. I traveled 300 days. I was out in the world.
Conor Begley: I thought I traveled a lot.
Danessa Myricks: 300 days. They know me so well in the Delta Lounge, literally, like, " Hey Danessa, back again. Where you going?" I was out there. I was really in touch with the people who were connecting with the brand. I was in so many countries, I love teaching and connecting with people. And then suddenly it all stopped. And so I was so hungry to find ways to feel that energy again and connect. So the university started in the end of 2019 into 2020. The Angels Program started in 2020, and we would just have monthly chats about not just makeup, but during this time during the pandemic, how can we become better people? How can we learn a new skill? All right, you are going to be an angel. You got 11 followers. I'm going to teach you how to build your follow account. Let me teach you how to do photography. Let me teach you how to do social, how the light should be. Let me talk to you about how social works and how you grow and how to build an org... That's what we spent a whole year doing, really adding value to people's lives and seeing people. And then I have a lot of mentorship programs that I do even outside of the brand. I am a mentor through the makeup show for their iArtist Program. I'm constantly, whenever somebody is like, I want to start a brand, I'm like, all right, call me. Let's put some time on the calendar. What can I answer for you? I think I'm just constantly trying to find ways to add value. And those connections run deep. They're long. They don't just disappear. I really do think that people understand what I'm trying to create as a human. What we're trying to do as a brand, and I know this may sound super corny, but I really do think that through beauty you can change the world. I've seen people in warring countries connect through our Angels Program and become best friends. I remember traveling to Russia, that was one of the first classes that I did into internationally, and it wasn't in Moscow. It was eight hours outside of Moscow in a place called Vladivostok where people have not in their life seen a person of color, where, when I entered the town, people were calling people in their family because they know that I'm going to be at a certain place just so they can come and go like this to my hand to see this is a real person. Never saw a hair like mine, had ideas about who black people are because they only get a reference of it from the news. I've sat at tables where they're like, please don't hate us. Don't judge us by our leader. We like people too. We just didn't know you and we're loving people too, these kinds of conversations happened over makeup, over how to do a beautiful eye, how to have gorgeous skin, falling in love with a product universally around the world. For me, that's fascinating. For me, that's super powerful. It's the one thing that gets me out of my shell because I'm like, wow, we could really create an impact. Just do a really cool video that has a gorgeous end result and then have something to say behind it, and we can really connect the dots around the world. For me, it kind of gives me chills and don't make me cry because everybody knows I cry all the time, but we have so much power in the conversations that we have with beauty, and we could add so much value to each other's lives and really just change as a community what it feels like to participate in beauty. Because historically, so many people have been marginalized and have been made not to feel good. How could we turn that all around and to have any impact on that, not just through the products that I create, but for new generations of creators who are starting brands, like affect how they look at the people that they're going to be serving. For me, it's just super powerful. So yeah, it's all of those ways, really staying connected on a human level and really holding on and nurturing these relationships. I do my own social, I'm in my own DMs. Sometimes I write people back and they're like, " Is this you or is this someone on the Danessa's team?" Yeah, it's me. How can I prove it? Let me leave you a voice not. I just want to say, I really like this photo and I think it's really cool that you love this product. It's important because to your point, it's so easy to get lost in the numbers and get lost in the matrix and the metrics, right? And so I think the only thing that keeps us connected is to really be involved and really talk to the people who you're serving and really listen.
Conor Begley: And those meaningful connections you make. It starts small, but then all of a sudden you've had 10,000, 20,000, 30,000, 50, 000 of these meetings. And those connections you're talking about with people that have never seen someone like you, they never interacted with someone like you. Those are really meaningful. I don't remember the exact phrase, but it's something to the effect of discrimination goes away the minute you make your first real connection, your first real meaningful conversation.
Danessa Myricks: Absolutely.
Conor Begley: And a lot of people just literally have never had that first conversation. And so crossing that bridge is so important. Yeah, I was just watching, you ever watch Philadelphia? That movie?
Danessa Myricks: No. Well, yes, duh.
Conor Begley: Yeah, from back then with Tom Hanks and Denzel, yeah. I just watched it for the first time on a plane. Oddly enough, I was traveling last night.
Danessa Myricks: That's where all great movies are watched on a plane.
Conor Begley: And it's all about the AIDS epidemic and him being discriminated against because of that. And Denzel was the attorney and he wasn't... Homosexuality wasn't like it is today, right?
Danessa Myricks: Yeah, sure.
Conor Begley: And that relationship really changed him, so that's really cool. So your brand's evolved, so it's gotten bigger. And I think one of the things that seems like a really meaningful step, you brought on Tiffani Carter as your CMO just recently, and I've known Tiffany for a very long time, probably eight or nine years. She was one of our earliest clients. What made you decide that it was the right time, because a lot of that's like letting go. You're giving somebody else a lot of control there.
Danessa Myricks: When I talk about adding value, and if I want to make an impact, I can't be whispering all around the world. I really need to get the message out there. And I'm only one person. And if I really do think that I can talk to every person myself or find every person through six degrees of separation myself through growing my Instagram account, it's not a realistic way to look at it. And it's not a scalable way to serve. And so I'm not an expert on marketing. I'm just an expert on what I want to create, and I know what I want to say, and I think I needed the help of somebody opening more ears for me and the awareness of the brand, even though we were growing, it's very low. And so how can we move that needle faster? And I think it's important what you said, it's giving up a lot of control. And for me, it was finding someone who was like me and Tiffani is incredible. Through the grapevine, so many people said so many wonderful things about her. But the moment that I spoke to her and just talked to her about her values, how she views growing a business through marketing, how she resonated with the voice I currently had, and just who she is as a person, I knew it was the right choice. And when it comes to the idea of giving up, that was what's important to me, that I'm not giving up anything. I'm still there. It's really about trust, right? It's about finding someone who you trust with telling your story and elevating your voice, the sound of your voice. Someone who's not going to misinterpret what my intentions are and just making it super clear who we are and how we want to resonate as a brand. And she gets it. And well, you've met her. And if met anybody who's listening who's interacted with her, I'm sure I'll be hard- pressed to find somebody who was not deeply in love with Tiffani Carter, so that's why she's the one.
Conor Begley: No, she's awesome. In terms of ambitions for the brand, is this something that you want to run for the rest of your life and build an empire, or is this something that you're like, Hey, I want to do this for a while, and then maybe find a new home for it? Maybe you just don't know, you're just taking it day by day?
Danessa Myricks: Yeah, it's kind of that. But the one thing I do know is that legacy is important for me. It's not just about me and what I'm creating right now. I want to secure the legacy of the brand. I want to be the Kevyn Aucoin of the world as well. But from the perspective of a black female founded brand, I understand what that could mean for generations to come. So it's important for me to do well. It's important for me to change what that means when somebody says, oh, this is a black founded brand. For them to understand, that doesn't mean that we're only creating for black people. That you can be a successful entrepreneur as a black woman for a beauty brand and create for the whole world and create really cool stuff that everyone can enjoy, that you can thrive in a space like Sephora, even though you're a small indie brand, I really do believe that this brand represents possibility for so many people, and I don't want that to ever go away. I'm really focusing on, my children aren't involved in the business at all right now. It's not their interest, but my focus is on reinventing myself. So I'm heavily leaning into succession planning and not because I plan on leaving, it's because I know I'm going to die one day. I want somebody who wants-
Conor Begley: You've got a couple of years, come on, you got a little while.
Danessa Myricks: inaudible happen. And I want someone who can continue telling this story in the same voice that I would have told it, right? I want to be around for a long time, so I don't have any desire or interest of going anywhere. This is my baby and this is my third child. I'm just leaning into what this legacy look like for Danessa Myricks Beauty.
Conor Begley: Which is not something that everybody thinks about, and I think in a lot of ways, is kind of a superpower, not just thinking about this quarter or this month. Hey, how does this play out over the next five years, 10 years longer? Jeff Bezos at Amazon talks about that a lot. One of our strategic advantages is we're thinking about the next decade, not the next month. That's super cool. So let's talk about social media for a second. You guys are now a top 50 brand we track in the makeup category in the US, so congrats to that.
Danessa Myricks: That's exciting. Yeah, that's a fun fact. So thank you.
Conor Begley: And this is competitive. It's definitely our most competitive category, makeup. From a tactical perspective, if there's people that were looking to kind of mirror the success that you guys have had outside of the core community building that you do, what do you think are some of the things that have led you to have so much success with influencers and creators?
Danessa Myricks: I think one, we show up consistently. People really hate hearing that with social is really about, we just have a consistent social conversation. People know what they can expect when they come to our pages. We're always telling the same story, a consistent story. Social for me, the voices that I've been sharing, the story of our brand, we are a small indie brand. And honestly, I say this all the time. The effect that our brand has had in the industry, like you saying we're a top 50 brand is crazy to me, but it has nothing to do with me and everything to do with people who took the time to share. There were so many people who were calling, what are you doing to scale on TikTok? I was like, I still don't know how to make a TikTok, literally everybody else. It's literally all the other voices. And for me, it was important to make sure I connect with all those people. We've never been a brand that's like, hey, that person is hot. Let's call them and ask them if we can pay them to do a thing. That's really not our style. And to be honest, we never had the money to do that either. So it really was about how can we scale organically? More recently, what we've done is align ourselves with creators who have always been talking about us. Because for me, social is always about an authentic conversation. There are so many people who've been consuming our brand and talking about it and using it and saying they loved it without any compensation. So if we're ever thinking about scaling the conversation, it's always those people first. And so I think the reason why we've had some success on social is because it's been real true organic conversation and nothing's been forced. It's happening, and we just try and find ways of amplifying that and amplifying it could be just making sure we see everyone who's talking and telling them, thank you. That's really part of our strategy. I mean, that's why we kind of leaned into Tribe Dynamics for that purpose, because I wanted to make sure we could see everybody, gives me sitting on my bed at night scrolling, I'm going to miss a few people.
Conor Begley: We ran the numbers on this. It was like 80%, 90%, 80 or 90% of the time, a brand would get tagged. Not by a customer, not a consumer, by an influencer. No response from the brand. Not even just a simple, oh, thanks. Nothing 90% of the time. That's so crazy.
Danessa Myricks: And that breaks my heart, and I know that everybody's not sitting on their phone just on their social all day. And I know it's not easy to reach out and touch everyone. I get anxiety when I don't reply to somebody's comment because I'm like, if somebody said, hey, good morning, Vanessa. And I don't say Good morning back. That's horrible. So I'm always like, wait, somebody left the comment. I got to find time. I'm like, 2:00 AM double inaudible, I don't want them to think I don't see them. It's kind of crazy. So social can make you spiral a little bit too, but I mean, it's tough. It's about trying to do your very best to say thank you, to share how excited you are that they're excited about you and the things that you make that you just enjoy the things that they're creating. It's really about being social.
Conor Begley: It seems so obvious, but if you flip it, you could imagine, okay, I'm somebody that really looks up to Danessa, and I go on and it's hard to put yourself out there. I write something that I really think is meaningful. I'm writing it because I want to connect with you. And when I don't hear back, it's like, why did I do that? But you do hear back and it's like, holy crap. It's such a meaningful connection.
Danessa Myricks: Yeah, sure. There are people who years later send me screenshots of DM conversations that helped them to move forward in their career, or you said this thing to me and I really held onto it. Do you remember this post when you said that thing? There are people on the end of that. I remember because I'm obviously a fan of artistry and artists too, and saying, I'm fine with somebody who, of course I admired and inspired to be as I journeyed as a makeup artist. And I remember the first time he commented on a post of mine, I was like, wait, what? Wait, rewind. Is that what... Wait. He looked at this and his finger snapped buttons and he said words? It's happening for me. It's happening. That's really how you feel. Everybody wants to be seen. Everybody wants to be acknowledged. And so I know how it feels when somebody who I'm inspired by or that motivates me to want to do more or have more, create more when they say hi back, I know how it makes me feel. So yeah, I want to just do that as much as possible.
Conor Begley: It's a super meaningful connection. I mean, I remember Tiffany, the founder of Drunk Elephant, during their kind rise up, she'd spend four hours a day just responding to comments, interacting with people, and everybody's like, you're crazy. She's like, this is the highest leverage thing I can do. And on top of that too, I think on to your point about they know they're interacting with you. That's a big difference between, so I started doing some publishing. I was like, what am I doing? This is the business we're in. We don't have anybody on our team publishing. So it's like, I'm going to start doing this, right? And it's crazy. I'll generate 4X the impressions of our company accounts, and I've been doing it for two or three months. And the reason for that is, okay, you can interact with me or you can interact with the social media manager at Creator IQ, right? Of course, they're going to want to interact with whoever's in leadership or whatever, right? And so it's so obvious in terms of what you have to do, but so few people actually do it that it's shocking. So good on you for 15 years of doing that.
Danessa Myricks: Thank you. But listen, I don't want to discount or discredit anybody who doesn't because it is very hard, and especially if you're building a brand, it's a lot of work. It's a lot of hours. You're already working 16, 20 hours and it's like, do I do this deck or answer these emails or do I put my phone in my hand and respond on social? And it's always this like, oh, which should I be doing? Should I be running payroll or should I be commenting back, so I totally get it. I totally get it. I feel very lucky that I've been able to participate at the level I have. And now as our team grows, I can do even more. But it's the obvious thing, but it's not always the easiest thing. You really have to have the intention to prioritize it.
Conor Begley: I mean, I was writing something up yesterday and it was like I had about 110 unanswered emails. So every one of those people sees me post that goes, why are you doing that and not answering my email? Right?
Danessa Myricks: Right. Exactly. I feel the same way too. I'm like, all right, they're going to know that I like... When I just posted and they're going to know I just posted, but I didn't respond to this very urgent email. Yeah, it's hard choices. Hard choices.
Conor Begley: Oh my God. Okay, well let's do one fun end of show question. So, you mentioned that your first job was at 14, was the queen of Burger King. Right? Don't worry, I have my way. And that you knew the menu inside out. So you have to harken back to your 14- year- old self. What was your personal favorite meal at Burger King? What was the thing that you ate all the time and are you burnt out? Do you still eat Burger King or have you sworn off it?
Danessa Myricks: Okay, so I'll answer the latter first. No, I do not still eat Burger King. But I will say the thing that I champion and shout all the time, because everybody wanted to work at McDonald's. McDonald's was way cooler. Like Burger King wasn't the cool place, but I was one of the first people to go to French Toast Stick school. So there, take that. Yes, that is my Burger King claim to fame, the French Toast Stick. I was there first.
Conor Begley: There you go. Well, I really appreciate you taking out the time. I could go for another hour and congratulations again on all the success.
Danessa Myricks: Thank you.
Conor Begley: And I'm so excited to see what you do with the brand over the next few years. It's going to be, thank you a rocket ship, I think.
Danessa Myricks: This has been a great conversation. I really appreciate you. Honored to be here. Thank you.
Conor Begley: Bye, Danessa.
Danessa Myricks: Bye.
Speaker 3: Be a friend. Tell a friend and subscribe. Earned by Creator IQ. Creator IQ is your all- in- one solution to grow, manage, scale, and measure your influencer marketing program ready to unlock the power of the creator economy. Get started with a demo today at creatoriq. com.
DESCRIPTION
In Ep. 89 of Earned, Conor sits down with the legendary Danessa Myricks, founder of the inclusive, "boundary-breaking" beauty brand Danessa Myricks Beauty. We jump in by discussing how Danessa became an "accidental makeup artist," and broke into the beauty industry by creating educational makeup DVDs. We learn how the success of those DVDs led Danessa to consult for other beauty brands, and even become Director of Product Innovation at Benefit Cosmetics. We then hear why she became more passionate about teaching makeup artists around the world at a time when education around beauty was not easily accessible. Danessa shares how her observations around the lack of representation for marginalized communities in the then-homogenous beauty landscape inspired her to "be the change she wanted to see," and led her to create her inclusive, eponymous beauty brand. We then discuss how Danessa built her community of over one million fans, and she explains how she cultivates connection through adding value wherever possible. Danessa shares why there is "so much power in our conversations about beauty" in bringing people together around the world. Finally, we discuss Danessa's ambitions for the future of the brand, and close the show by learning how "showing up consistently" and recognizing organic brand fans has skyrocketed the brand's success on social.
In this episode, you will learn:
Why Danessa started her brand to help serve marginalized communities
How Danessa cultivated her large, yet close-knit community by adding value without cost
Why Danessa believes beauty can bring the world together
Resources:
Connect with the Guest(s):
Connect with Conor Begley & CreatorIQ:
Follow us on social:
Today's Host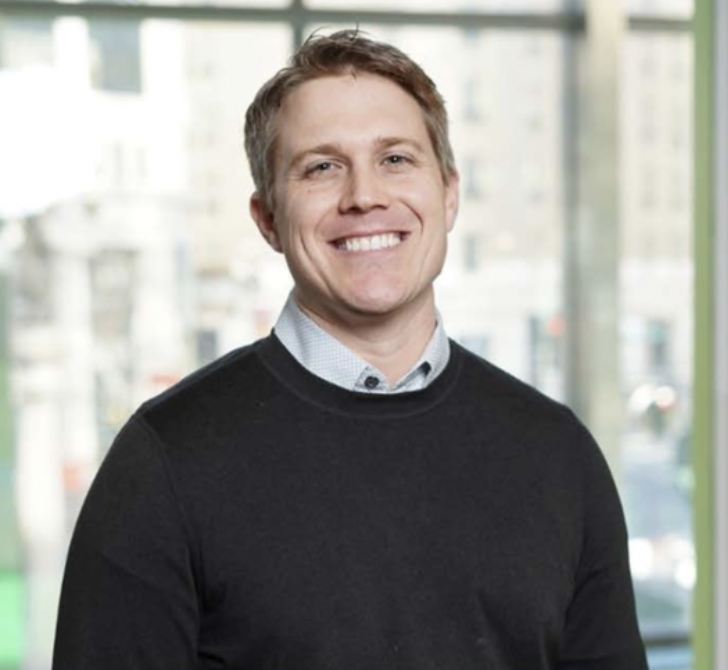 Conor Begley
|
Chief Strategy Officer at CreatorIQ & Co-founder of Tribe Dynamics
---
Today's Guests