97 - Jesse Draper, Halogen Ventures
This is a podcast episode titled, 97 - Jesse Draper, Halogen Ventures. The summary for this episode is: <p>In Ep. 97 of Earned, Conor sits down with Jesse Draper: actor, fourth-generation venture capitalist, and founding partner of early-stage, female-focused VC firm Halogen Ventures. To start the show, we learn why Jesse pursued Hollywood stardom, with notable acting credits including Nickelodeon's hit TV show "The Naked Brothers Band," before jumping into the investing business. Jesse shares the inspiration behind her Emmy-nominated tech talk show "The Valley Girl Show," and how her success empowered her to effect change in the male-dominated tech industry by finding—and funding—successful female-founded businesses. We dive into Jesse's now-viral (and bad-ass) 2020 Medium article, "Investing In Women Isn't A Fucking Charity," and she unpacks the data around why female investors and entrepreneurs tend to outperform their male counterparts. Next, we hear Jesse's investment philosophies, and the characteristics she looks for in her founders, before getting her take on the creator economy—how she and her portfolio participate in it, and where she sees it going next. To wrap the episode, Jesse reveals the investments she's most excited about, and the businesses we should look out for.</p><p><br></p><p>In this episode, you will learn:</p><ul><li>Why investing in women-led businesses is a profitable opportunity with superior returns and efficiency—not charity</li><li>The qualities Jesse looks for in the founders she invests in</li><li>Jesse's take on the future of the creator economy </li></ul><p><br></p><p><strong>Resources:</strong></p><ul><li><a href="https://halogenvc.com/" rel="noopener noreferrer" target="_blank">Halogen Ventures</a></li></ul><p><br></p><p><strong>Connect with the Guest(s):</strong></p><ul><li><a href="https://www.linkedin.com/in/jessedraper/" rel="noopener noreferrer" target="_blank">Jesse Draper's LinkedIn</a></li></ul><p><br></p><p><strong>Connect with Conor Begley &amp; CreatorIQ:</strong></p><ul><li>Conor's LinkedIn -<a href="https://www.linkedin.com/in/conormbegley/" rel="noopener noreferrer" target="_blank"> @conormbegley</a></li><li>CreatorIQ LinkedIn -<a href="https://www.linkedin.com/company/creatoriq/" rel="noopener noreferrer" target="_blank"> @creatoriq</a></li></ul><p><br></p><p><strong>Follow us on social:</strong></p><ul><li>CreatorIQ YouTube -<a href="https://www.youtube.com/@TribeDynamics" rel="noopener noreferrer" target="_blank"> @TribeDynamics</a></li><li>CreatorIQ Instagram -<a href="https://www.instagram.com/creatoriq/" rel="noopener noreferrer" target="_blank"> @creatoriq</a></li><li>CreatorIQ TikTok -<a href="https://www.tiktok.com/@creator.iq" rel="noopener noreferrer" target="_blank"> @creator.iq</a></li><li>CreatorIQ Twitter -<a href="https://twitter.com/CreatorIQ" rel="noopener noreferrer" target="_blank"> @CreatorIQ</a></li></ul>
Jesse Draper: Women raise half as much capital often, but they make a dollar more, they double the return and they actually often exit a year earlier. Their capital is much more efficient. And since then, so many studies have come out, there were some back then that we referenced, but so many more people are constantly sending me these great studies just on making sure there's a female in the founding team and better performance overall. The sad thing is I'm still out there fundraising and I still come across people. I feel like part of my mission in life is to explain to people, " No, this is not charity. This is a for- profit opportunity, and actually companies with a female in the founding team perform better and companies with diversity overall." You can't talk about women without also talking about, I think about diversity of age, race and gender every single day, and I want to make sure each of my companies is thinking that way also.
Speaker 2: Explore the minds and marketing strategies behind today's winning brands and businesses. Tap into the power of the creative economy with Earned by CreatorIQ. Here's Conor Begley.
Conor Begley: Hi, everyone. Welcome to Earned. Today, I've got Jesse Draper, the founding partner at Halogen Ventures. Welcome to the show, Jesse.
Jesse Draper: Thank you, Conor. Thank you.
Conor Begley: And I have to tell you, as I was doing my research, I was really impressed with both your story as well as what you've done over the last, call it five, 10 years on the investing side of things. It's super impressive.
Jesse Draper: Well, that's way too kind. It's been a journey as I'm sure for many people. It's never a straight line.
Conor Begley: Yeah. Well, it's the up, up, down a little bit, up, up, up, down a little bit, up, up, up. So let's talk. I think one of the most interesting parts about who you are and your background is you've got a much deeper family background within the venture capital industry than pretty much anybody else you'll meet. So you're fourth generation venture capitalist, your existing family is deep into venture capital, and I know that wasn't initially the path that you went on. Initially you went more on the entertainment side of things, but I'd love to know what was it like growing up in a family full of venture capitalists? What was the talk around the dinner table, and then ultimately how did that lead to you deciding that you wanted to get into investing?
Jesse Draper: I grew up in Silicon Valley around entrepreneurs and investors. As you mentioned, I'm a fourth generation venture capitalist and the first female, so I think that's a really key part of my story. Growing up, it was before Silicon Valley was sexy. I still don't think it's super sexy. I go back there and I'm like, " This is such a sleepy town." But I grew up there and my family was in this business and I idolized my dad and went to tech conferences with him growing up. I worked with different startups. I mean, that's all I knew truly. I didn't think I could go into the business though because I was a female and I didn't see any women around me. And as a little girl, they say, " You can be what you can see," and all I could see was my mom worked incredibly hard raising four children, and my aunt was a successful actress of the'90s. She's actually on some shows now as well, so I thought, " Oh, that's what women do. They are actresses." So like any young girl dreaming, I went to Hollywood and I was like, "This is where I'm going to go." So I went to UCLA, I studied Theater, Film and TV at their TFT School, and I always had my dad in the back of my head like, " How are you going to make this a business?" And so I acted, I had some success. I was on a Nickelodeon show, I did a bunch of movies. Producers and things didn't know what to do with me because I was just the workhorse where I'd have meetings, I'd be like, " You're a writer, cool. What are you writing? Are you working on anything now? Oh, you're casting this. How about I read it for you so you don't have to pay a casting director? I could play this little waitress role and you don't have to pay anyone to cast that," and I would get more roles doing that. But I had this weird moment where I was on the Nickelodeon show, I was a zealous celebrity because of that, and I was invited to the first Twitter Conference. I had just gone to a cattle call audition and it was 500 women who look identical to me. They don't look identical, they're much prettier and much more talented basically. And you go and you wait for hours, and it was for Transporter 2 or Transporter 3, and Jason Statham was there. I wait five hours, I go in, I have my little sides I'm ready to read, and he and the producers are like, " Don't speak, turn around, turn around. Click, click, okay, thank you." And I leave and I'm just like, " Oh my God." And I realized that my agent had sent me out on this thing for Charlie's Bodies, and it was an organization called Charlie's Bodies, and it didn't hit me until I left that I was like, " Wow, that was totally messed up. I feel inaudible as a woman." And then that same day I went to this Twitter Conference again, zealous celebrity invited to the first Twitter Conference at the Skirball Center, and it was mostly men. There were a handful of women. It was the early days of Twitter and YouTube, and I knew something cool was happening, and so I loved it. I was like, " I feel weirdly comfortable in this room. How do I combine these two worlds?" So I started one of the first Tech Talk shows back in 2008. It's hard to believe now, but back then I know it was one of the first because no one cared because I had Elon Musk on the show. I had Eric Schmidt, the former CEO of Google. I had these incredible entrepreneurs, and literally nobody cared. I was just posting my little content on the internet. And then ultimately we took the show to TV. I was nominated for an Emmy. It became this other thing because people started paying attention and those casting directors and producers who were disinterested in me then started calling and being like, " What is this internet web show thing you're doing?" And it was really full circle for me where I realized I was creating this business, the heart of which was a show. I ended up building out a technology news blog. We were trying to model it after Business Insider, if you will. It was really funny, like silly show. I wore all pink. It was like Borat, but kind and very nice to these people. I had these amazing entrepreneurs. My whole goal was to make them very approachable, so I made an initiative during that show. After two seasons, I realized I had only interviewed men in technology. And here is this woman issue again where I'm like, " Well, where are the women?" So I made this initiative to interview 50% women in tech, and they came and it was, Jen Hyman from Rent the Runway just starting out, Rebecca Minkoff, the Guilt Group Girls. Then I got Cheryl Sandberg before she'd written Lean In before anyone knew who she was, new to Facebook. It just started taking off after that. It was Jessica Alba, she just started on this company, Mark Cuban, Aneesh Chopra, the first CTO of the United States of America. And people were like, " What is this talk show thing, whatever?" It was fun, and that was the beginning where I realized, " Okay, women are here. How do I make change in this industry and get more women into it because I didn't think I could go into it." So one, I could do more media exposure for women and get them media exposure, which I was doing. And then two, they needed funding. So first I'm taking these pitches and sometimes I'm like, " Oh, you're too early for the show. Love what you're doing, but I can't put you on the show," because I quickly learned, I don't know if you've learned this, that you can't have a startup on that was a series A because if they go under before you've produced an episode, which takes a minute sometimes, it's no longer an exciting episode. So I started just being like-
Conor Begley: inaudible.
Jesse Draper: ...I need later stage deals and what have you. So I did this show and I started finding these incredible companies that were started by women. First, I'd find them funding and I'd introduced them to Sequoia, I'd introduced them to my dad. I found paperless post funding and many others that I'm sure you know. And then I realized, " I should be doing this. I'm picking some really good companies. I'm making money for other people." And so I started writing small angel checks or negotiating sweat equity. And then I had one deal called Laurel and Wolf and I had invested, and Benchmark came in and they marked it up and I sold secondary for 26x return, and it was in less than 18 months.
Conor Begley: Oh, wow.
Jesse Draper: And then everyone else lost their money, but I had made some cash from this. And so I had a track record and I used that and I went and raised my first fund mostly by pitching the guests on my show. So I had these incredible investors, raised fund one. Now, we're in the middle of raising fund three. We're 72 companies deep and things are going well. I mean, I'm really proud to say we have a hundred percent female founded companies with 72 businesses. And I also like to say to incredible men like yourself that we have three male CEOs, so it's nothing about hating men, I just want to get more women in the leadership positions. And I have three little boys and I was raised by incredible men, so I have two brothers. I love men, but I just inaudible some women out there.
Conor Begley: You had that article you wrote, which is Investing in Women Isn't A, like it says, Fucking Charity. And so at the same time, I think it's also just a really good opportunity to find an underserved market. It's a market that doesn't get the attention it should have because of a lot of the inherent biases you've talked about, and I want to talk about that in a second. But I think what's really interesting about your show and how it led to most of your LPs, the people that invested in your fund and probably led to a lot of your investments, I mean, that's not an uncommon playbook for VCs today. You look at This Week in Startups, it's a show, but it's really just about deal flow. That's the whole point of the show is to get deal flow to Jason. Did you ever think about reviving, not Valley Girl, but a show that had a similar format, similar guests? Have you ever thought about getting back into that? I feel like it would still be a good path for deal flow.
Jesse Draper: I have, and I produced it with this amazing guy, Jonathan Polenz who's my business partner, and we've talked about it, one day maybe we'll bring it back, but I've done a bunch of shows since then. I've done a bunch of podcasts and stuff. I do keep my foot in the media, but I think now it serves a different purpose for me where I'm like, " Here, I'll promote my companies. I want to get them out there," and so I'm definitely no stranger to the media, but I use it as a vessel to sell things through essentially, which makes me sound just terrible, but everyone inaudible-
Conor Begley: Transparency is good.
Jesse Draper: ... goingto work, guys.
Conor Begley: Transparency is good. So let's go back to that article. So you published the article, it got a ton of attention, and maybe you can talk a little bit about the contents of the article and why that got attention. I'm curious, given that there were some criticisms of the industry, were you scared to publish that and the reaction that you would get? And then second, what was the reaction like because I think it was critical of this male dominated industry? So I'm just curious what that period was like. That must've been something that was tough to put out there.
Jesse Draper: So a little over two years ago, I wrote this article called Investing in Women Isn't An Effing Charity, and I used the real F word, so my grandmother's probably rolling over in her grave right now, and I'm so sorry, Grammy. It was out of a moment of huge frustration for me. We were in COVID and I was in the middle of raising my second fund. And so many investors would say things to me like, " Oh, okay, I feel good about this. It's like charity, right?" And I'm like, " No, no, no. This is a for- profit investment. We're going to make massive returns and this is not a charity." And then I realized people kept putting women in this bucket that was charity. It is just how society was built. Men passed the pocketbooks down from generation to generation, and they were told basically not to talk to women about money. Women were told not to talk about money. So I'm constantly trying to get women to talk about numbers, talk about money and I think it's incredibly important, but it's just that... So women were basically taught to give away money to charity also before they were taught how to invest it or grow it, so that's my next conversation that I've been trying to push forward. To answer your question, when I initially published it, I think anytime you publish something, you're like, " Well, let's see how it goes." Something I didn't mention about the show, which is such a far past part of my life, but I was about 22 when I started it and I was torn apart by the media. I have a 23- year- old intern who I recently had pull a lot of this press, and people in Valley Wag would write mean things. Starting at the age of about 22, I was just torn apart by the media, so it never bothered me. It's like there's always a hater out there. And so putting something out like that, I was actually really proud of it because I was like, " I can't be the only woman feeling this way." And I could not believe, I mean, it got a million impressions in about a month. It blew up. It's still quoted in every major publication because we backed it up with a lot of data on the returns that women have and how women raise half as much capital often, but they make a dollar more, they double the return and they actually often exit a year earlier. Their capital is much more efficient. And since then, so many studies have come out. There were some back then that we referenced, but so many more people are constantly sending me these great studies just on making sure there's a female in the founding team and better performance overall. The sad thing is I'm still out there fundraising and I still come across people, I feel like part of my mission in life is to explain to people, " No, this is not charity. This is a for- profit opportunity. And actually companies with a female in the founding team perform better, and companies with diversity overall." You can't talk about women without also talking about, I think about diversity of age, race and gender every single day, and I want to make sure each of my companies is thinking that way also. But I think one of the things that I hear still is, I presented recently at this Private Wealth Management Conference and I talk about my companies. I'm like, " I have this company doing a billion GMV, it's called Babylist. They'll probably go public soon." And I'm saying all these things and then all these hands go up at the end of my presentation and I'm thinking, " They're going to grill me on my numbers, whatever." It's 30 minutes of questions like, " Well, what if a guy works there, can you invest? How are you seeing all the best deals if they're all run by women?" To those things I respond, " I saw 10, 000 deals last year and how many did you see? And that's because there's so few women doing what I'm doing that the deal flow is astronomical and I don't have nearly enough capital to put to work, but I wish I did, and I will get there." And then it's like, " Yes, of course, men can work there. I am building billion dollar businesses, trillion dollar businesses, eventually thousands of men will work there and thousands of women too hopefully." I'm like, " Are we really going to waste 30 minutes on these silly questions?" And then one time I started referencing some of these studies and they said, " Did you just make up all those statistics?" I was like, " On women? No, no. Are you kidding me?" And now I just keep all of an ongoing list. It's like Morgan Stanley, Goldman Sachs, Harvard Business Review, BCG, they've all done these incredible studies on how diversity in teams create better performance overall. And now when people ask me those questions, I'm just like, " Let me just send you a list of research."
Conor Begley: Here's the sources.
Jesse Draper: Yeah. Because data is your superpower in this category, but I do feel like a lot is weighing on my shoulders in terms of performance, and I think every woman feels that right now because we have to do well. You just don't see as many women taking companies public, but you will because I've funded a lot that are going to go public.
Conor Begley: Well, I think what's interesting is on this idea of diversity at an executive level, it's diversity and viewpoint is really what a lot... It's like they've got a different life than everybody else. And if you were to look at the demographics of the United States, it's becoming more diverse over time. And so again, similar to investing in women is not a charity, neither is investing in diversity. Yes, it does have charitable benefits, but frankly it just ends up being a good business decision, so love that. So let's actually talk about your investment philosophy, what's worked, what hasn't worked. So the thing that's weird about VC is that you have a really long time horizon. You invest today, but you don't really know if you did a good job for seven to nine years. It takes a long time just because you're investing so early in the process. I'm curious now that you are, I think you started the fund 2015, 2016, around that time.
Jesse Draper: We're almost seven years in with our first fund, so I was doing some angel investments before then, so about seven... We're just nearing that where the investors are like, " Okay, where's my billion?"
Conor Begley: So what have you seen in terms of those that have succeeded versus those that have not? Did you go in with any like, " Hey, this is my thesis," outside of, " Yes, I'm going to invest in female founded businesses, I've got these other thesises about where I think the world is going." How did those play out? Where were you right, where were you wrong?
Jesse Draper: I feel really lucky because I think we've seen the data proven that I was mentioning in our portfolio where, as a VC you have to think 10 to 20 years down the road. So when I started investing, it was like the big D2C consumer brand boom. We did a lot of great fashion businesses, Carbon38, Monica + Andy, Sarah Flint. We have so many great fashion companies, Senreve, but they were selling a product direct to consumer. And then we had COVID, all these things shut down. There was a boom. Inevitably something's going to level out. So I think when I look back, I think I should have thought more about retail, in addition to the best investments would be omnichannel. All of those companies are doing fine today, but in terms of growth, there was this problem that every consumer brand's seeing today where it's like you're just throwing cash at these companies to market them and you're investing a hundred million dollars in marketing in order to do a hundred million in revenue, and that caught up to all of these brands. I'm very lucky because I invested in great brands like Flex. It's like an alternate tampon device. It's the largest player on the market, and they were a direct- to- consumer brand who also went into retail, and so a lot of my companies had this great omnichannel opportunity. But when I think about just founders overall and the ones that performed, I try to analyze this every day because you want to bet on the good ones, and I found it's the ones who it's heads down, do the work, listen to the customer. They don't need to be the star. I'm usually like, " No, but get out there. No, but I'm going to put you on a show. No, but come do this panel with me." They're usually that one where they're like, "I don't really want to, and it's about the work. I'm too busy, Jesse." I'm like, " Okay, but we need to start talking about this business. It's a consumer business. It's important to be out there talking about it," so those are good. I'd say Lauren Schulte from Flex is an incredible founder. I think about Esther Crawford, she sold Squad App. And when I invested, we sold it to Twitter before the madness, before all of it, when it was a more normal sale. It was in the beginning of COVID. And when I invested originally it was an audio technology that plugged into Alexa, and it was one of those things I'm like, "In 10 years, this is probably how the world's going to be working. We're going to be talking to the light bulbs and whatever." It was really interesting, and then that didn't work. She was listening to her customers, so she turned it into this thing called Molly, which for a multitude of reasons was a terrible name. It was a social media app. And then through that she realized, " Oh wait, I created this random thing and it's this screen sharing technology so that I can watch YouTube videos with my friends and take selfies together and we can all see each other." And it was the first time you could flip the camera and do this whole thing, and that blew up during COVID. And so we were just like, " This is a really great opportunity to sell." She had just gotten this great partnership with Snapchat and then she just got a bunch of offers on the table, and so we sold that. But it's proof of a founder who was just heads down about the work. It doesn't matter if the product isn't working, she pivoted twice, and I literally invested in a different company than the one that sold. And so I think you want founders like that who it doesn't matter if they run out of money, it doesn't matter what's going on, they will make this thing work and figure out how to get the money back for investors. She has an amazing story that everyone should read about too. Most recently, she was in charge of the blue check mark situation. She was like the girl in the sleeping bag, sleeping at Twitter and it's been very public that she was let go recently, but her whole story is just incredible. She sold this company to Twitter. She adopted a foster kid when she was 26. She left home at 18. She's just this amazing human that everyone should read about. But I think that's the kind of founder I'm looking for. I want heads down. I often ask questions in pitches like, there's this thing, and I've invested in them a couple times. It's like a fancy founder. That's what I call them internally now externally. But it's like a founder who spends too much money, doesn't understand that you have to make the return for the investor, and that really is a huge priority that you should be thinking about in seven to 10 years. And I have little just scars from that type of founder who just doesn't feel that responsibility. And I'll often say, " Hey, you seem like a great founder. This is a really interesting company. You've gone through two IPOs, you've probably made a bunch of cash. I'm investing in a startup. Why are you doing this? Because you could just go live however you wanted right now." And so you want to find the ones who are like, " I have to solve this problem. I have to make this happen for this and this reason." Or one of our founders said, " I actually didn't make as much money as I was supposed to and I want my$ 40 million back, so I'm going to go make it with this company." And I was like, " Cool." She's still hungry and wants to make it happen. So I think you want heads down, workhorse, scrappy, doesn't spend too much money, but there's all kinds of founders. You talk about diversity, it's like you couldn't pick one type. You never know what's going to work, but I think it's about just drive, openness to pivot and listen to your customers. And also when you look back in those early days, it sounds like such a simple silly thing, but we have an onboarding meeting where we'll be like, " You need to send us quarterly updates. Here's what we expect from you. Here's what you can ask us for," and I can't tell you how many founders just don't update their investors and they just don't even send regular information, and we're there to help. So I'm always, " Even if the update is just, " Here's what I need," that's actually great. It's communication and it's like if you need Costco to be your customer, I'll introduce you to Costco or whatever and you can put that in your update." And actually, the founders who are doing the worst in my portfolio, which is this tiny handful, they are terrible at updates. They just never were letting us know what was going on. We're always calling, " What the hell's going on?" And then the ones who are fantastic are the ones who get back to you right away, even though they're the ones who probably have the excuse because they're doing so well, they have such a big business, they probably have the excuse not to get back to you right away. It's just such an interesting pattern, and transparency too is key.
Conor Begley: Yeah. See, if you want something done, give it to the busiest person you know. It's something I've advised a few startups, and we did this very aggressively, particularly early on, where it's like, " We're in the same boat. The investors and us, we all want to win. Let's bring them in as much as we can." And all of our earliest investors, it was like the brand founder who had loved our data, whatever. It was people that actually ended up referring us a lot of business, a lot of our earliest business came from our investors. We had investment bankers that would meet with brands. They would send those brands to us. It was a great ecosystem. We have somebody who wrote us a 10K check, has referred us the most business out of any investor we've ever had. So it's very under leveraged, I think the patterns you're talking about are something that I've observed consistently in conversations. And I think the updates are so critical and often ignored, right?
Jesse Draper: Oh, yeah. And you know in the first six to nine months, if you're not hearing from them, I say, you have two years to prove it to me or you don't get any more money because every founder comes back for more money. They're raising their series A, they're raising their series B, and it's like, " You still have to prove it to us. At some point you're going to be in a crunch and you're going to need some cash," and it's an important behavior and so simple, just update. It could be five bullet points.
Conor Begley: Keep it simple. Just stay top of mind. So let's talk about, you mentioned D2C space and if you had made, something you would've done earlier, you would've found people that encouraged your brands to go omnichannel maybe a little bit earlier, right?
Jesse Draper: Yeah.
Conor Begley: And I think if you look at the public markets, obviously a lot of the D2C space, particularly those that were backed way venture capital have had a tough time in the public markets. How does that affect your strategy? Are you still trying to invest in the same kinds of direct- to- consumer brands? And I think separately, in some ways, part of the fancy founder thing is when you've got a bunch of money, you're going to spend it. And so in some ways, I think the problem was they were almost overfunded. This had too much cash. Having less cash would've forced them to be scrappier. Was that your observation, and do you still consider that to be a good space to put money into?
Jesse Draper: I mean, there's so many great founder stories where we have one who raised$ 80 million and it's just sitting there because they're operating and they don't need it, but it makes them very defensible if they needed it. And I think those are the best founders is, you do need the money for marketing, but I think also today Google Ads are... Do you know who Cathie Wood is? She's like inaudible-
Conor Begley: Yeah, from Ark.
Jesse Draper: ...I'm having this talk with her, and she's like, " Why do you think Target's online sales are so down?" Because she looks at the public markets or much later stage, almost pre- public and then public, and I'm in the weeds in the startups. I said, " Yeah, I know exactly why." She's like, " Why?" I was like, " Because all my companies are having the same problem. Google Ads are so expensive. Google Ads, Facebook Ads, they're just becoming more and more expensive, so people are leaning into influencer opportunities. And all my companies do partnerships, especially with my fashion companies or anything consumer. They all know each other and are in our portfolio, and they'll all do brand partnerships and share email lists and do swaps and things because it's too expensive right now for every small brand." It's a real problem. Google, Facebook, get your stuff together. This is really a mess. But I think that's a huge issue right now, and so I think every D2C brand is having some form of trouble unless they have great retail partnerships. I don't know, I think there needs to be, and I'll put this out there, but I want to do a big fashion e- commerce roll up, and I don't have time to do it. So if anyone out there wants to do it, you just give me a call. I've got the brands for you. But I think there's an opportunity there for fashion e- commerce, and we have to do that in order to save a lot of these brands, I think right now too. There's a real opportunity for some PE fund to come in and do that, or a publicly traded traditional retail business, for example, who probably isn't doing very well online.
Conor Begley: Yeah. It seems like for whatever reason, I think Lunya declared bankruptcy today. Parade just sold off for not a lot of money. It seems like Apparel has had a tough time in general getting to scale, which is interesting. So you mentioned influencers and creators, obviously you are a creator, so you've got 15, 20,000 fans on Twitter and Instagram, on LinkedIn. I'd love to hear your perspective on where you think that space is going as a creator, what the impact has been in terms of you having these large audiences to your own business, and then how you advise or see your companies investing in this space. We have several of your portfolio companies as clients like Live Tinted, we know they're putting money in. So we'd love to know where you see that space going, what impact it's had for you, and then how you think about creators and influencers for your brands?
Jesse Draper: I think that creators and influencers with tons of followers have a lot of power right now because they're cheaper than Google Ads, but people really look to these honest opinions. I think they have a lot of power, but with power comes great responsibility as we know, so I hope that they're also being transparent about who they're working with and making good choices on the brands that they choose to work with because they have such influence in this next generation. We work with influencers all the time and we have a lot of influencers who are investors. I think you can be very successful as an influencer these days, and because you have this power, you can actually get equity in a lot of these businesses if you choose to partner with them. I think the smarter influencers will understand the equity partnership versus the... We're at this interesting moment where the talent agencies are losing power and influencers are gaining power. And so the talent agencies are trying to scoop up these influencers, but talent agencies we're always just to be the connector. Like, " Oh, I'll introduce you to that producer. Oh, I'll introduce you to that." Influencers now are connected to anyone. I can get ahold of anyone I want online, and so if you want to get ahold of that producer, go get ahold of them. They're probably somewhere online or someone knows them online who can introduce you, and so I think that's where the talent agencies are losing steam. Talent agencies go off of cash. I've just had a lot of issues in terms of dealing with talent when the agent gets in the way and the talent thinks that the agent is a business person. And typically the agent is just there to get more cash for the client, which is very helpful when you're doing a brand deal or something like that. But if you want to be an investor in this company or an equity stakeholder, I've had to speak to the William Morris Endeavor Brand department about what an equity deal looks like because they don't understand it typically. They're starting to hire and get smarter in a lot of these talent agencies and have people who can look at deals and they can invest in deals themselves, but they're not encouraging their clients to invest in these deals because they want the cash for their clients, but they'll invest in the deals.
Conor Begley: Well, they want the cash for themselves as well, right?
Jesse Draper: Yes.
Conor Begley: They usually only get a cut of the revenue, right?
Jesse Draper: Yes.
Conor Begley: And they don't know if they're going to be there for when that cash comes to fruition, when the business sells.
Jesse Draper: Yeah, exactly. And I'm getting in the weeds here, but I think something's changing and the agencies will catch up. They're all smart, but they get in the way sometimes. So as an influencer or creator, make sure you're aware and they don't know everything. Make sure you're making the decisions for yourself too, and if there's a deal you really want to do, do it. And this deal may not have the cash that you want in terms of writing you a check, but if you get a piece of that equity and do a great partnership and you know that you could sell this thing, oh my gosh, partner with them, become an equity stakeholder and you can move mountains. I mean, you have so much power there. So I think about this a lot. We're constantly collecting new data and research, but we love partnering with influencers. Deepica from Live Tinted is actually one of the magical founders who is also an incredible influencer. I also think great influencers find a great operator because you're often busy with creating with your business, so make sure you have this person who can manage the business too and be thoughtful about that. You have a lot of power right now as a creator and an influencer, and so you can make change. You have influence, and you could basically do any brand deal you want if you have enough followers.
Conor Begley: And what about you? How has it impacted you? It seems like you're decently active online. Is that something that you think is a good investment? Are you trying to pull that back, invest more?
Jesse Draper: I like that. I am decently active online. I do think I'm decently active. I wish I had the time to do more content because I think it's important in what I do. I want to encourage more women to start companies, and I think there's a huge piece of that, that I just feel like I don't have capacity for because I'm doing deals. I have 85 investors, I have 72 companies, and I sit on a bunch of boards and manage my team, and then I'm traveling all the time. So if there was an easier way for me-
Conor Begley: More press, three kids.
Jesse Draper: ...to produce content... Plus three, I forgot that should have gone first, I have three boys that are crazy. But I have three kids, so I think if there was an easy way to create more content, I would, and you will see some things coming out from me soon, but we try to tie it in with a lot of our businesses. So we did this great Invest in Women campaign recently. It was my next iteration on the charity article. This is two years later, and we got a billboard. We did this whole digital campaign. We created a ton of content, but it was with all my founders all in different industries to be like, " Hey, look at these incredible women who are starting businesses and they're changing all of these different industries," and it created this great conversation. So I do feel like I tie it into my work a lot and I'll do content. I started this MOMumental podcast last year where we're doing a lot of investing in future of family as a category and childcare related businesses, and so I wanted to learn more about that. And so I started this podcast and interviewed incredible childcare oriented founders, politicians, mommy bloggers, anyone who's in that community who could give me insight there, and so I think there's ways I tie it in. I think it's a really important piece of society today. I think brands are only going to be successful in the future if they do work with influencers. You need some sort of branding at least out there, and the only way you can get your brand out there today is through influencers, at least for the next generation.
Conor Begley: Yeah. It's a big channel in which a lot of these brands are discovered. Well, I've used up a lot of your time. Let's do one fun end of show question.
Jesse Draper: Yes.
Conor Begley: What's a recent investment that you're most excited about that you think, " This is where I think the future is going," and I know by making you pick one, I'm making you not pick others, so sorry about that.
Jesse Draper: That's so hard. I think right now I am most excited about Babylist. They're the largest baby registry. They're doing a billion GMV. They're launching a flagship store this week in Los Angeles, and they actually are looking to do partnerships with tons of influencers, anyone in the family mom space. They've created so much great technology, and I think it's also just a very important company. When they do eventually go public for people to see, oh my God, this company is doing how much revenue and they're just technology selling baby stuff. I think it's just so good for women and families across the country. And Natalie Gordon, the founder, is incredible and she's building all this new technology all the time that is just super helpful. They acquired two companies this year, and then they have this interesting button on their site now, in addition to the baby registry, which is selling billion dollars of stuff. They have this button that you click and you essentially get a free breast pump. So as a mom, a breast pump is 500 to a thousand dollars, which is a lot of money, and it's almost impossible to bill insurance. I was never really able to successfully do it for any of my children. And they have this button on their site now that you can click and essentially get a free breast pump, and they bill insurance for you, and they take all insurance now. So they're creating very helpful technology for families in addition to being the largest registry company out there. And so I'm just excited for hopefully them to make me a bunch of money at some point, so that'll be cool.
Conor Begley: Absolutely. I think that's a great way to wrap. And again, congrats on all the success. I think it's really important what you're doing, and I think that it'll have both, be very profitable, but also have a big impact, which is great. And so I appreciate you taking the time and teaching us about it. And thanks again.
Jesse Draper: Thanks, Conor. Let me know what I can do for you. You're fantastic, and it sounds like you have a lot of great clients. So all of you, you're with a good guy.
Conor Begley: Thanks, Jesse.
Speaker 2: Be a friend. Tell a friend and subscribe. Earned by CreatorIQ. CreatorIQ is your all- in- one solution to grow, manage, scale and measure your Influencer Marketing program. Ready to unlock the power of the creator economy? Get started with a demo today at creatoriq. com.
DESCRIPTION
In Ep. 97 of Earned, Conor sits down with Jesse Draper: actor, fourth-generation venture capitalist, and founding partner of early-stage, female-focused VC firm Halogen Ventures. To start the show, we learn why Jesse pursued Hollywood stardom, with notable acting credits including Nickelodeon's hit TV show "The Naked Brothers Band," before jumping into the investing business. Jesse shares the inspiration behind her Emmy-nominated tech talk show "The Valley Girl Show," and how her success empowered her to effect change in the male-dominated tech industry by finding—and funding—successful female-founded businesses. We dive into Jesse's now-viral (and bad-ass) 2020 Medium article, "Investing In Women Isn't A Fucking Charity," and she unpacks the data around why female investors and entrepreneurs tend to outperform their male counterparts. Next, we hear Jesse's investment philosophies, and the characteristics she looks for in her founders, before getting her take on the creator economy—how she and her portfolio participate in it, and where she sees it going next. To wrap the episode, Jesse reveals the investments she's most excited about, and the businesses we should look out for.
In this episode, you will learn:
Why investing in women-led businesses is a profitable opportunity with superior returns and efficiency—not charity
The qualities Jesse looks for in the founders she invests in
Jesse's take on the future of the creator economy
Resources:
Connect with the Guest(s):
Connect with Conor Begley & CreatorIQ:
Follow us on social:
Today's Host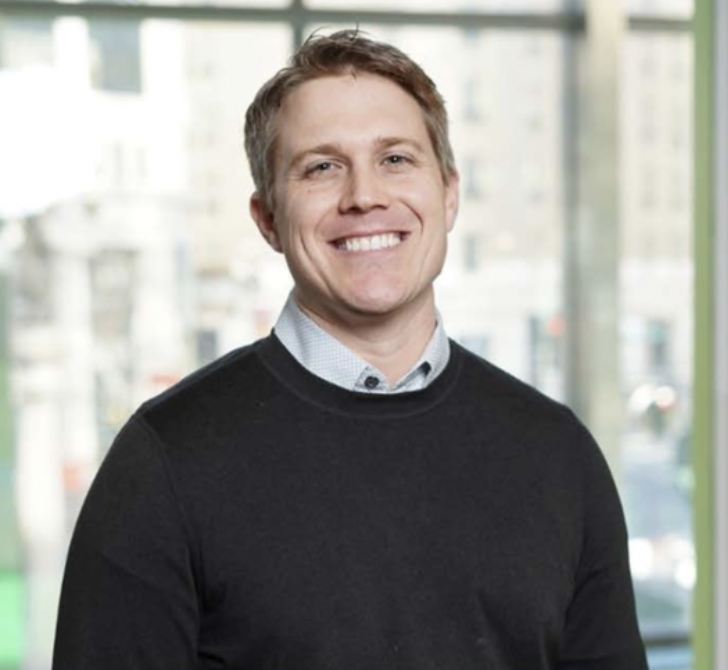 Conor Begley
|
Chief Strategy Officer at CreatorIQ & Co-founder of Tribe Dynamics
---
Today's Guests